THE BEST
recording
studio IN
Los Angeles
ABOUT OUR
RECORDING STUDIO
Our newly remodeled, sound-treated recording studios with top-of-the-line musician gear has been designed with you and your needs in mind.
With the help of Epixsky, we have created a custom designed galaxy star ceiling. This is one of the many things in this studio that often leaves our artists stunned when they first walk in.
We crafted recording studios spaces where each artist is able to feel comfortable and in control, able to mold their environment and creations as they envision them.
Our music recording studio is just eight short minutes from the Burbank Airport, we offer a unique location that is centrally located, while also feeling like an escape from the noisy hustle and bustle of Los Angeles.  We take the hassle out of the typical studio rental process.
FEATURES
Optimized 300 sq ft space

Fully adjustable LED lighting

Philip Hues LED lights

EPIX Star Panels

Ample Power Supply

Recording and Monitoring Rooms

Mastering Studio
SPECS AT A GLANCE
Custom-Made Desk

Barefoot Speakers

Apollo Interface

KOMPLETE KONTROL S88 MKII

MASCHINE MK3

ProTools

Auto tune capabilities

Komplete13

Izotope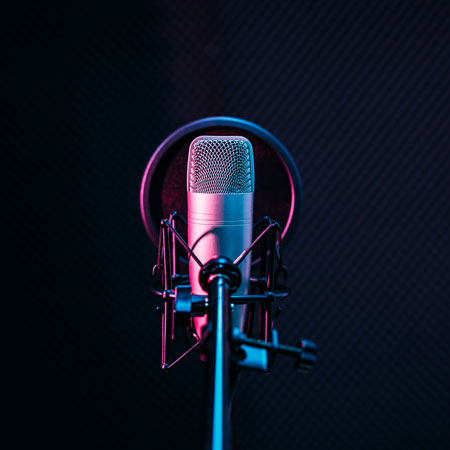 RECORDING
We can record anything you can imagine at Clybourn. Our soundproof booth, control room  and high-end equiment ensures we'll capture all the subtly and nuance of your recording. We welcome all genres, ranging from hip-hop, rap, urban, country, acoustic and more. Come see why we're the premier, private studio in LA.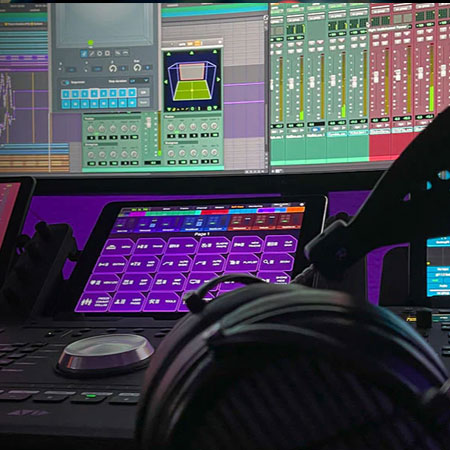 MIXING AND MASTERING
We have custom recording and monitoring rooms on site to ensure your project sounds perfect and meets all your professional recording needs.  Our mixing and mastering prices are based on the number of tracks within the song.  Please call us to discuss.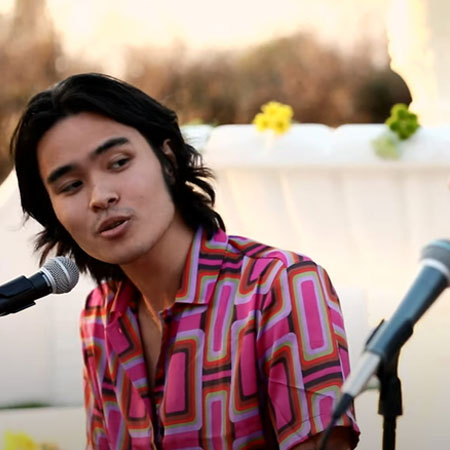 We make it easy to rent an outdoor event venue in Los Angeles. Clybourn Studios is a boutique, private location that's sure to make your wedding, concert or gathering a meaningful event.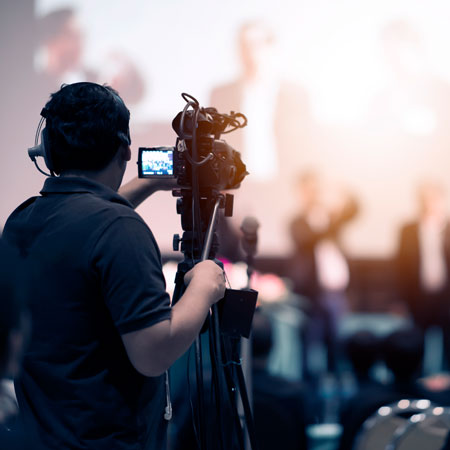 MUSIC VIDEO PRODUCTION
Our filming location has it all. If you need a blank photography studio, a residential setting or an outdoor setting, Clybourn Studios literally has it all when it comes to a production facility. Need an outdoor setting? Great! We have multiple, different outdoor sets to match the vision you have for your music video project.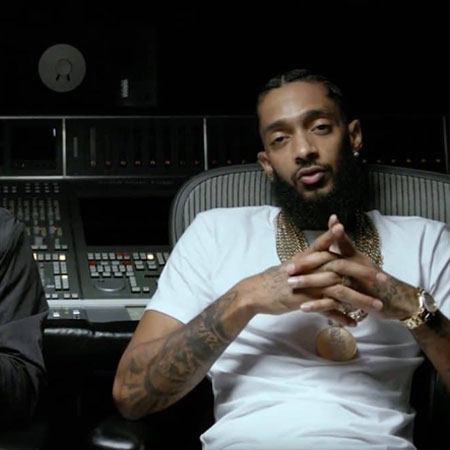 Clybourn Studios is a full service podcasting studio serving all of Los Angeles. When you rent our space, you'll get the industries best equipment, engineers, and a gorgeous space to record your podcast. Whether you're giving Joe Rogan a run for his money, or just starting out, our on site staff will make sure we exceed your expectations and help you maximize your studio rental time.
your recording studio
in paradise
 With a Sun Valley backdrop, you will discover refreshing beauty and inspiration here at our Clybourn Recording Studios, overlooking the San Fernando Valley. We are confident you will find the space just as breathtaking on the outside as it is on the inside—all of which is moldable to your aesthetic vision. We have also done our absolute best to take away distractions that could interrupt our clients studio sessions when creating their next BIG project. 
When it comes to recording studio rental,  we affectionally refer to our property as
"your project studio in paradise! "
We're a bit biased, but we believe we have the best recording studio, podcast studio, rental rates and the most professional space
in the Los Angeles area. The Clybourn property is an incredible studio rental space to record and engineer your project.
Our project-recording studio is an optimized 300 square ft. space complete with fully adjustable LED lighting that can be altered based on your specific needs and preferences. The space is lined with Philip Hues LED lights that can create sixteen million different color combinations. These lights can be white or set to a great variety of color options. The galaxy ceiling can also be turned be utilized—and when it's on you might even catch a shooting star! Whether you prefer to work with the lights dimmed while gazing up at the stars, enjoy working in spaces with a variety of colors, or prefer a bright white atmosphere, our space is flexible and ready to meet your needs and to keep your energies inspired. 
How long does it take to record a song in a studio?
Most sessions involve an 8 or 12 hour day. Unfortunately, while the day will be productive, you won't be recording for every second of that time. There are loads of other crucial elements to accomplish during the session.  Please call us to book a consultation with our recording studio team. 
How much does it cost to record a song in your studio?
The cost for a full band to produce one song is normally would be around $35,000 including mixing/mastering. The per hourly rate of the studio to record vocals or acoustic songs is typically in the $2,000 range. Keep in mind that all our pricing is custom and specific to your project. For example, our podcast studio rates may be a bit different than our rates for a full studio session.   We are able to provide very competive rates when compared to Downtown Los Angeles studio rates…plus our space is way cooler, more private and has acoustic properties the ususal players can't provide. 
How much does it cost to rent a recording studio?
Studio time at a unique, fully equipped studio like Clybourn Studios can range anywhere from $100 to north of $500 dollars an hour. At Clybourn, we don't use a one size fits all approach on our pricing. We book everything on a per project basis. Please call us or email us to start the conversation.
Do you provide audio engineers and support staff?
Great question.
Yes! We are a one stop shop studio. We make sure that you'll have any equipment and support staff you need to make your session worth it for you and your crew. Our in house engineer has a deep understanding of the unique acoustic properties the Clybourn Studios has and is a master at providing professional services that exceed what you'll get from a downtown Los Angeles studio. 
What Software or DAW do you have at Clybourn ?
We have the current, up-to-date versions of Logic Pro, Pro Tools, and Ableton. If you have a specific software need, please call us to discuss. 
Can I use my own microphone?
Chances are the answer is Yes, but please contact one of our audio engineers to confirm your mic is compatible with our set up. 
Clybourn Recording Studios offers all the amenities the best recording studio rentals in Los Angeles provide. Our recording studio has a custom-made engineering desk, Barefoot speakers, an Apollo interface, KOMPLETE KONTROL S88 MKII, MASCHINE MK3, ProTools, Auto tune capabilities, Komplete13, Izotope, and many other plugins to choose from. Our studio is acoustically treated and has a sound proof vocal booth designed for all of your recording needs, such as music, voiceovers, and Foley.
With air control and seating in the vocal booth, we designed the space to be both comfortable and malleable for complete sound control. We want to ensure that no matter what your project is, you can get it done exactly as you want it here at Clybourn Studios. 
If you need to book a studio rental space that is larger than the professional recording studio in order to record for a larger group–whether a full band, orchestra, choir, or other production—our main photography studio has been acoustically treated and designed to be available for all of these specific needs.
This space is also ideal for dance rehearsals, band or tour rehearsals, photography needs, livestreaming event, or even a space for your next music video! You can use it in its natural bright, naturally lit white environment; enhance the atmosphere with colored lighting; black out the space complete through lighting control; or we can build a custom set. Your wish is our command!
Need to book an outdoor filming location in Los Angeles?
We do that too!
Modern, Professional Equipment
Customizable Creative Space
Full Suite Production Facility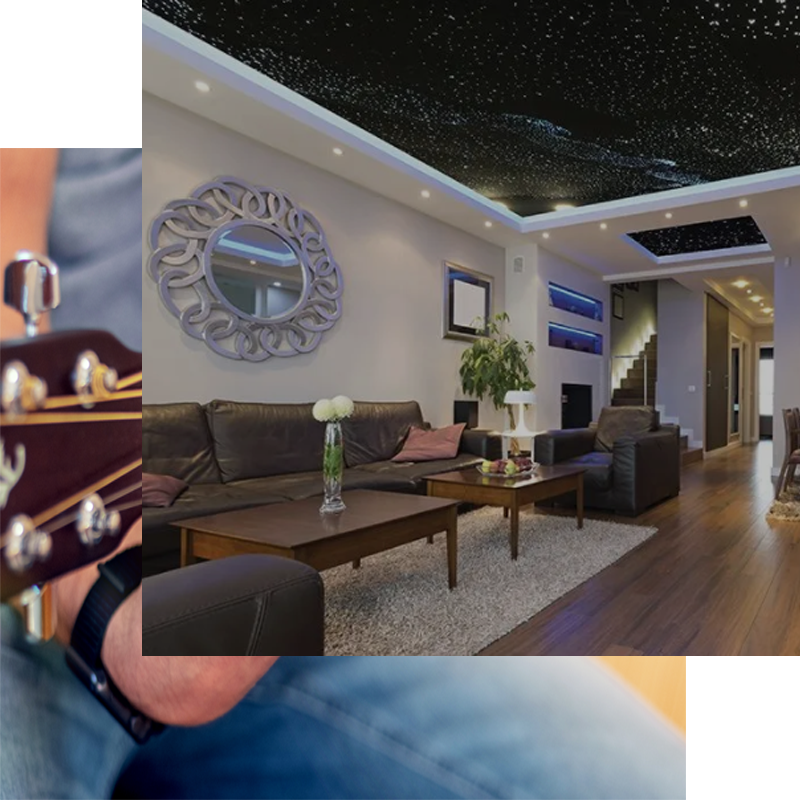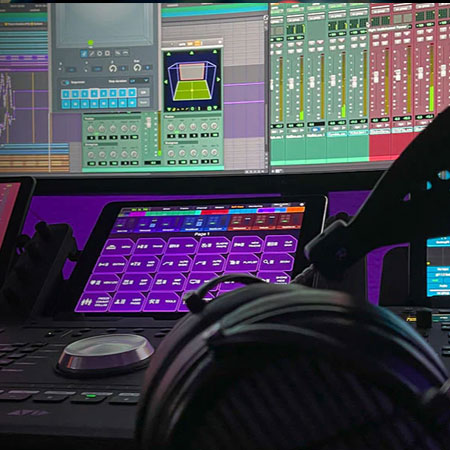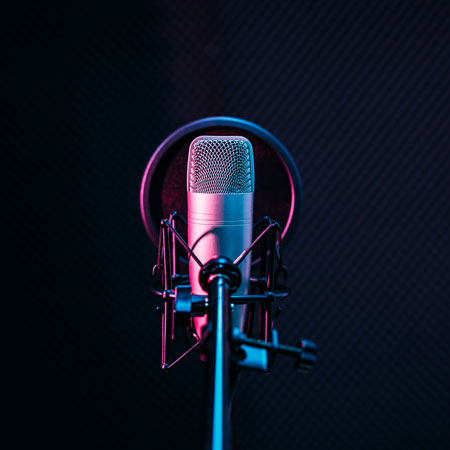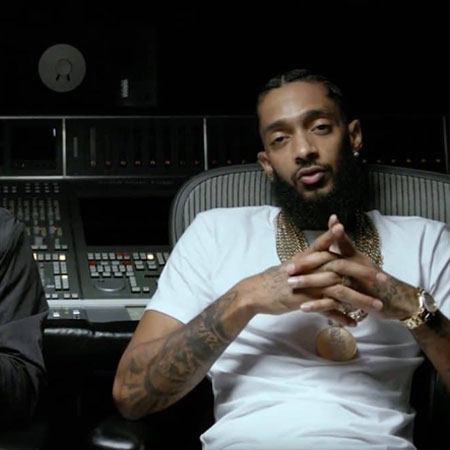 Professional Equipment

We use high end, industry standard equipment, and work with
the top tier sound engineers in the LA area.

Fair Pricing

We provide fair rates for recording studio time that's unmatched in the area.  We do all our pricing on a per-project basis…we have no set fees. We'll work with you to get the best rate for your project.
 

Unique Location

We're just minutes away from Downtown and Hollywood. We are one of the few studios that can offer a fully secluded and private experience to protect your high profile clients from any noise and distraction while they produce music.
At Clybourn Studios Los Angeles, client security and privacy are also extremely important to us. As a privately gated estate we can assure our high-profile clients that they are guaranteed a peaceful retreat production atmosphere without any chance of being spotted or distracted. We are also able to provide services like: storing gear or equipment overnight or long-term, with 24/7 security. 
Looking for a relaxing place to awaken some inspiration?
Come take a walk around the rest of the studio space and take in the atmosphere of this hidden escape… complete with everything from a quiet garden retreat to palm trees to mountain hiking spaces, a place where you can get fresh air as you write your next hit song or album or plan your next voiceover character.
Want to create at a studio in Los Angeles under the stars, under rain lights, or under shooting stars?  We can do that!
Epixsky has created a one-of-a-kind LED sky that is customizable to make you feel like you're the center of the universe at our , a true vision to behold while working on your very own vision as well! 
Need to bring in your team to help you brainstorm and plan for your next big idea with our sound engineers? Consult with one of our studio representatives to learn more about all our services.
STUDIO RENTAL
Our private parking accommodates over twenty parking spots, so you can bring your whole creative team and even an entourage along with you!  We can also host listening parties, intimate release parties, or even a special outdoor concert for your closest friends, family, and fans. 
We can help with catering, ordering food, or providing special requests that you or your artist needs in order to create an ideal session while working in our studios. While you're here we want you to feel that this is your space, your time, your moment. Our goal is for our space to be your perfect setting for all you are hoping to plan, create, and complete.  
We have substantial gear available to meet your needs here at Clybourn Studios, we provide our clients with professional sound engineers, producers, musicians, and other talent if needed. Many of our studio rental partners are award-winning and successful musicians, songwriters, or engineers themselves. We invite you collaborate with them, whether you are searching for a new and unique vision, pursuing something more traditional and perhaps nostalgic, and everything in between.  Our sound engineer is here for you.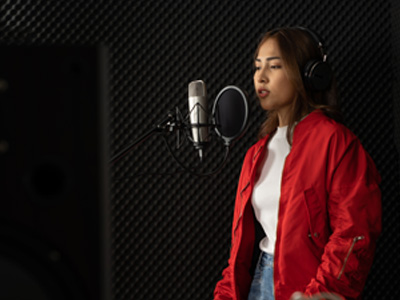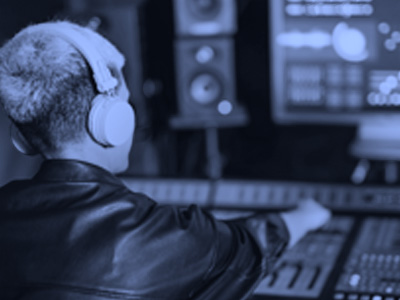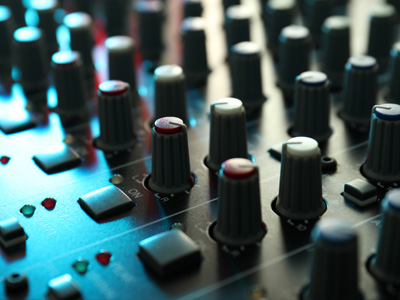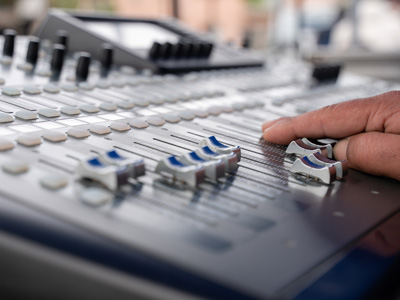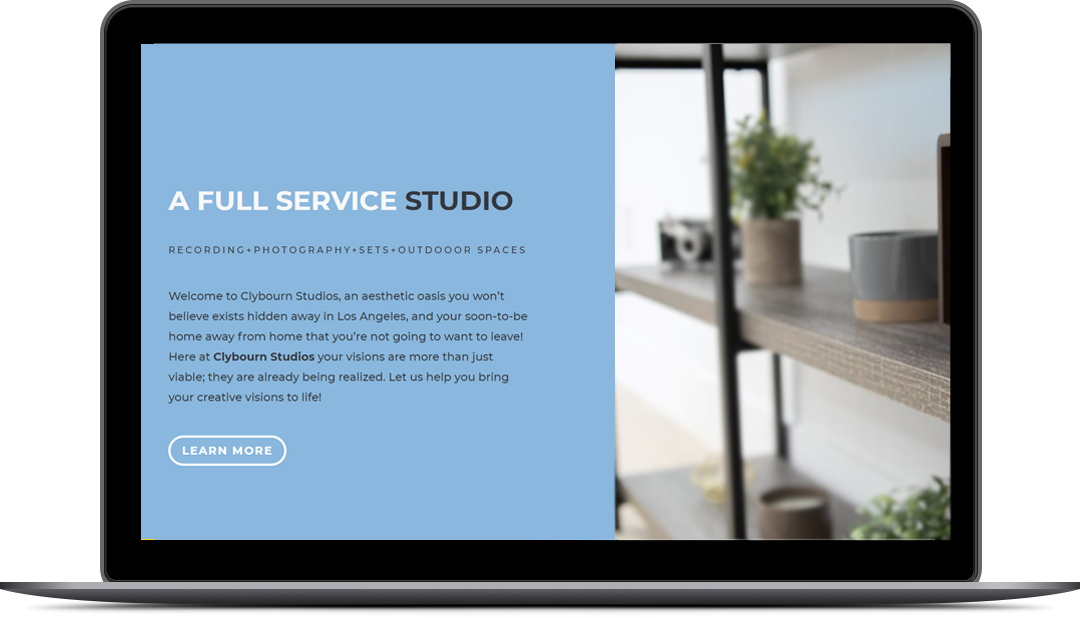 RECORDING STUDIO  EQUIPMENT SUMMARY:

Custom-Made Desk
Barefoot Speakers
Apollo Interface
KOMPLETE KONTROL S88 MKII
MASCHINE MK3
ProTools
Auto tune capabilities
Komplete13
Izotope
We are a full service studio rental space.
If you don't see what you need, ask us…we can
get it for you!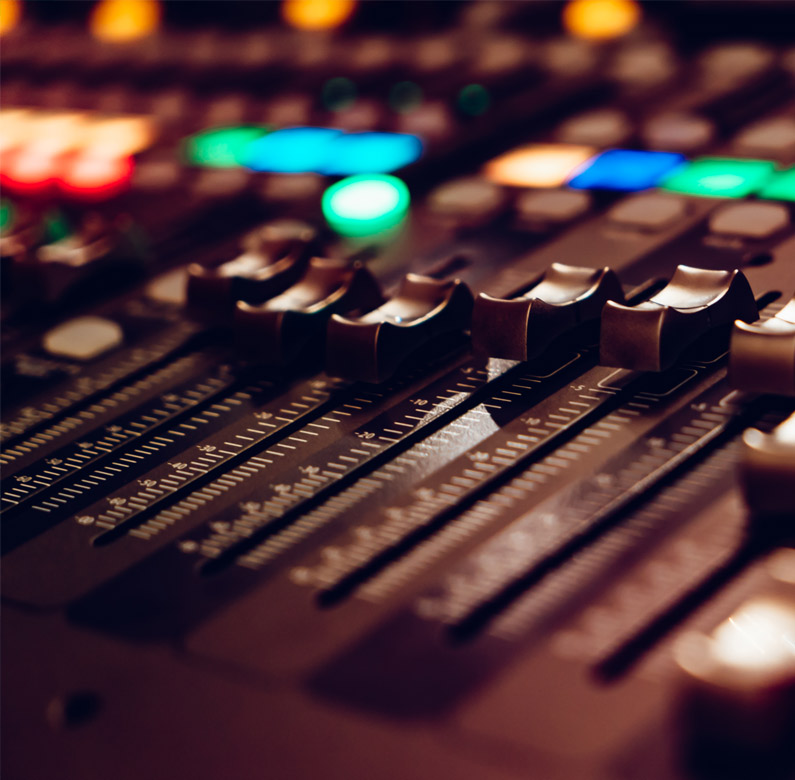 A LOS ANGELES RECORDING STUDIO LIKE NONE OTHER
Have a question about something you don't see here on the website?
Ask us anything anytime!
Send us an email or give us a call at (323) 493-0011.  We offer free tours and consultations as well if you'd like to stop by the studio before booking.
We understand and appreciate that every artist's creative process is unique and specific, which is why we have worked hard to provide a professional recording studio in Los Angeles that truly is as customizable as possible.