los angeles livestreaming 
Live streaming has become a central and an enormously popular platform choice as a means to deliver content and to communicate with fans, employees, family and other audiences around the world.
The technology of live streaming offers many advantages, with one of the most important being the ability to connect even if we're not all gathered in the same geographic location.
The ability to meet with your viewers from the comfort of their own home when they can't be in person will make them feel more involved and connected to the event, brand or discussion. We have the live streaming equipment, studio spaces and resources available to make your live stream a success.
Come connect with your audience at Clybourn!
FEATURES
Extensive experience
Technical directors
Lighting technicians
Sound engineers
High speed internet
SPECS AT A GLANCE
Canon C200 and C300's
Sony FS7
Cinematic Lenses
LiteMat Plus 4's
Black Magic ATEM 4k Studio
AutoCue Teleprompter
on site LIVE VIDEO STREAMING PRODUCTION

The incredible developments in technology have given us the capability to share any type of content at any time with anyone in the world. While there are many ways to achieve live streaming within our ever-adapting technological culture, there are efficient ways to ensure a successful live stream free from worry of any kind of interruption. When conducting a live stream, it's important to have the proper equipment and strong internet connection to give your live stream the professional look it deserves. Our fast internet speeds and proper live streaming equipment will allow you to conduct all kinds of live streaming events in our studios, whether it's a musical concert, speaker presentation, training, wedding, business meeting, Q&A, video gaming, e-sports tournament, conference or product presentations, Clybourn Studios will "stream"line it all!
If you have your own team and equipment set-up that you and or your company want to use for your live stream, but don't have the space, we can supply a studio with flexible space and high-speed internet you can connect to either hardwired or wirelessly. If you want to live stream an event but don't have the equipment or crew to accomplish it, our team is made up of  industry leading professionals who are available to meet your needs and surpass your expectations! Our team is also equipped with extensive live stream gear such as a Black Magic ATEM 4K Studio, cinematic cameras, lighting gear, professional audio microphones and more; coupled with an award-winning, and Guinness book winning experienced and professional crew available, including technical directors, live stream technicians, producers, directors, directors of photography, lighting specialists, gaffers, grips, audio technicians, teleprompter operators, hair and makeup artists, wardrobe specialists, hosts, comedians, musicians and more!
The Clybourn Stream Team possess extensive experience in live streaming with industry leading live streaming technical directors, live streaming lighting technicians and sound engineers and having worked with industry leading marketing experts including Tim Burd and Simon Sinek, we have cultivated our own live streaming studio set up to be top notch and adaptable to the individual needs of our clients.
Our hope is that you can come in and create the environment and set that you would like with all of our set design couches, chairs, living room sets and other props to create a unique and special environment dedicated to you and your audience. We have access to the right cameras like Canon C200 and Canon C300's, Sony FS7's and many others. Those cameras paired with our cinematic lenses, lighting gear including LiteMat Plus 4's, our Black Magic ATEM 4k studio along with other technical proficient gear such as the top of the line AutoCue Teleprompter, will give you the professional look that will captivate the attention of your audience
High End Professional Equipment
Customizable Creative Space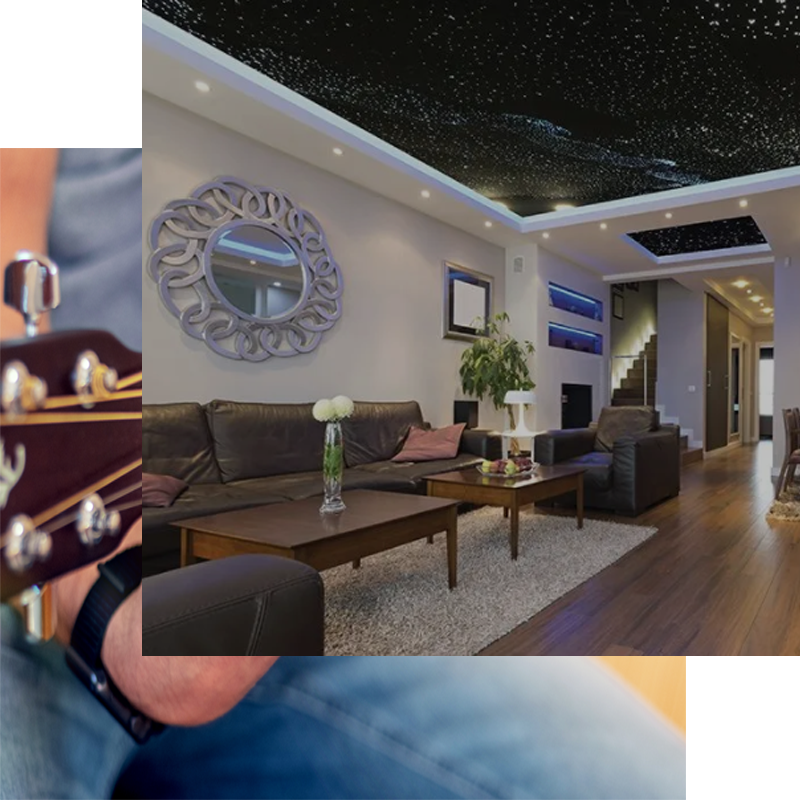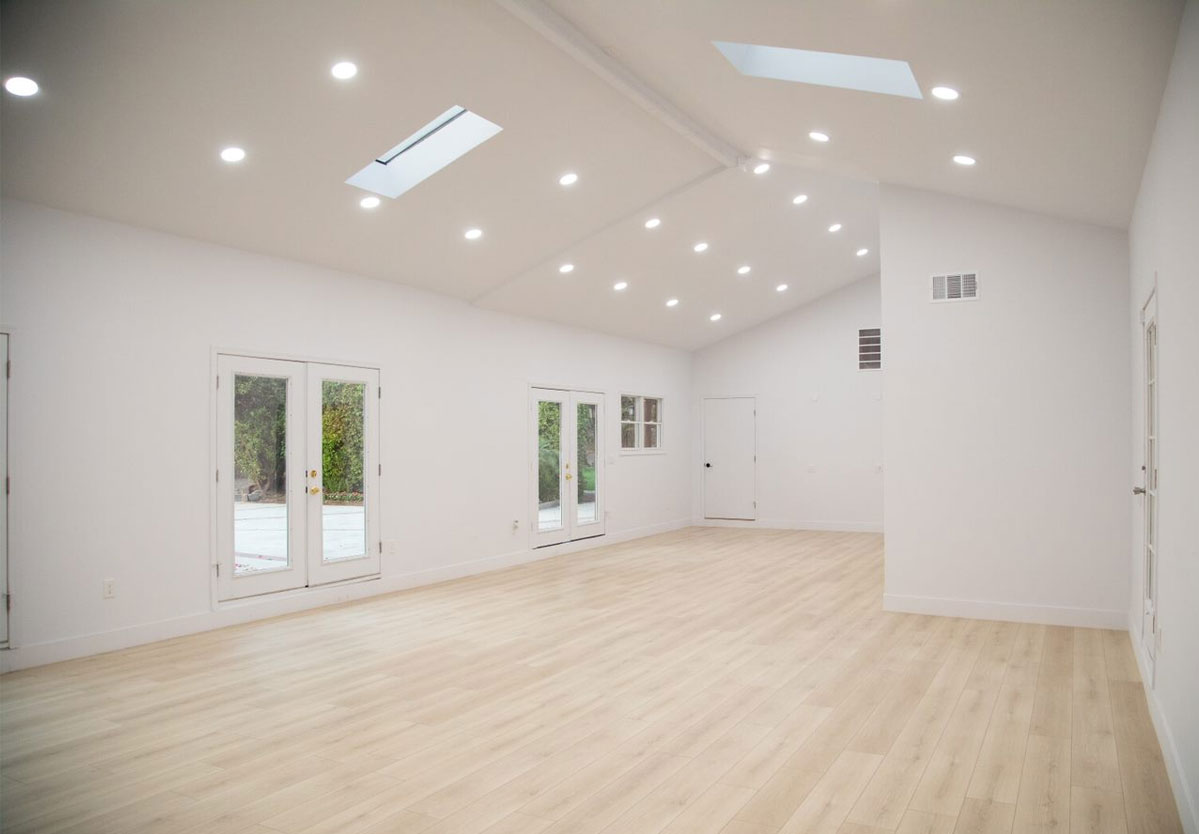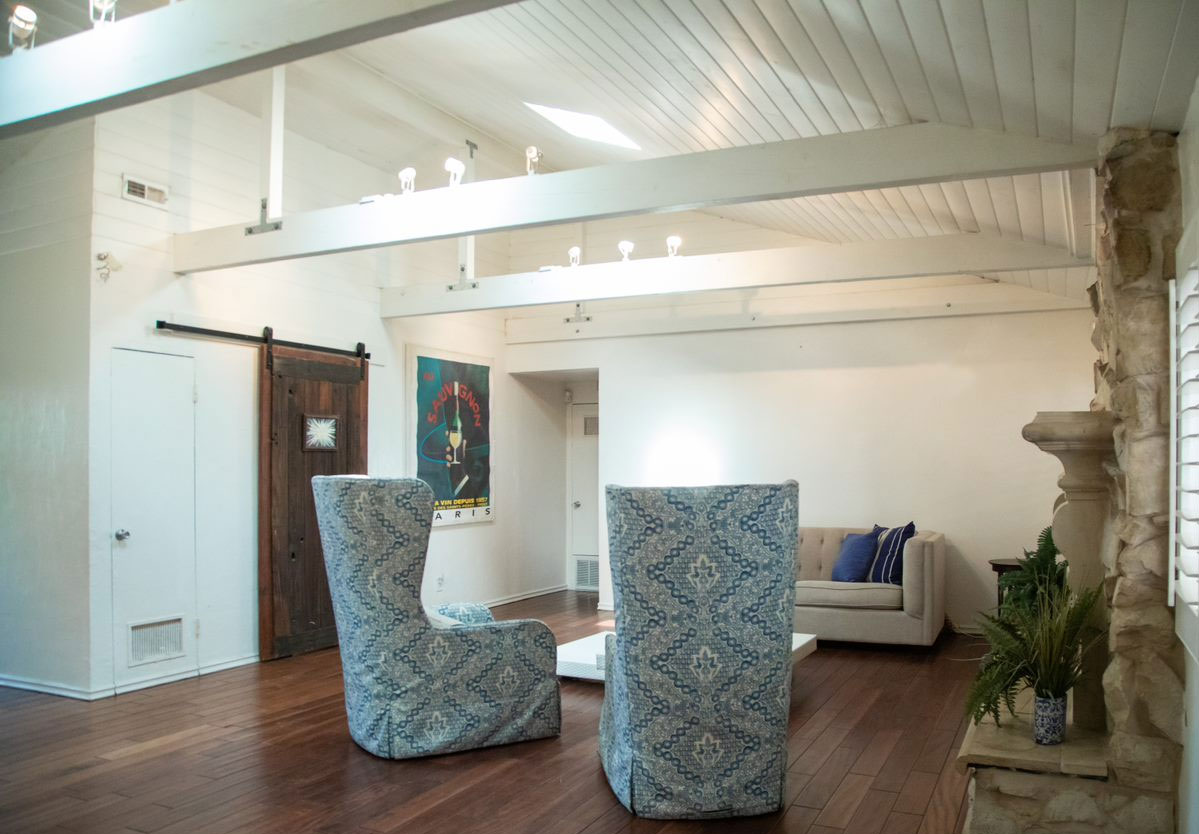 The breath-taking gated property Clybourn Studios sits on is not only filled with a large variety of sceneries and back drops available to our clients, we also have a 1,500 square foot flexible studio that can be empty or dressed to the look of your liking. We have a Malibu chic, Restoration Hardware styled living room set, a stage, a recording studio and so much more for your ideas to explore! The live streaming possibilities available here are truly endless and our team of specialized carpenters are available to fabricate custom sets as needed.
Our team strives to ensure that all of your streaming needs and desires are met. We've always wanted to be a space where your visions can come to life, so whether you need a full team of support or just a space, come create and connect with your viewers in the perfect environment.
One of the greatest advantages of live streaming is convenience. Live streaming can help save you or your company time and most importantly money.
If you or your company chose to live stream an event or meeting versus flying or driving your team to the meetings destination, you will be saving thousands on travel expenses such as hotels, airline travel, bus rides and car transportation – all by live streaming with the right equipment set up and click of a button. Our state-of-the-art Los Angeles live streaming studio will provide you with just that and so much more.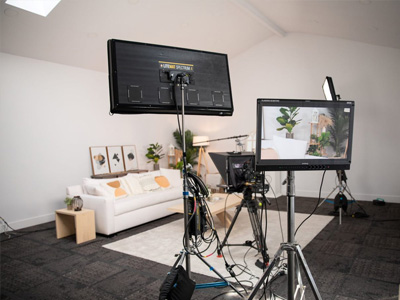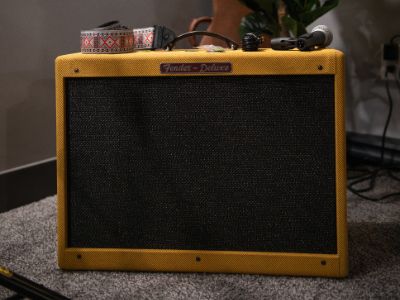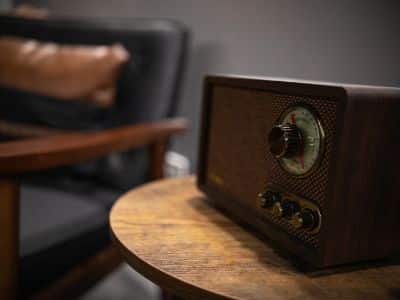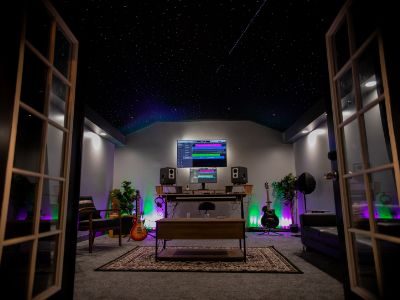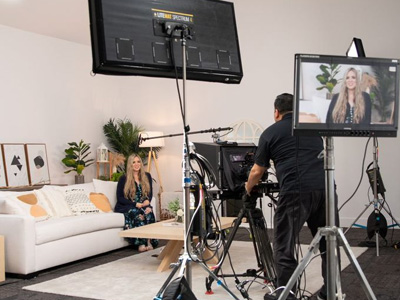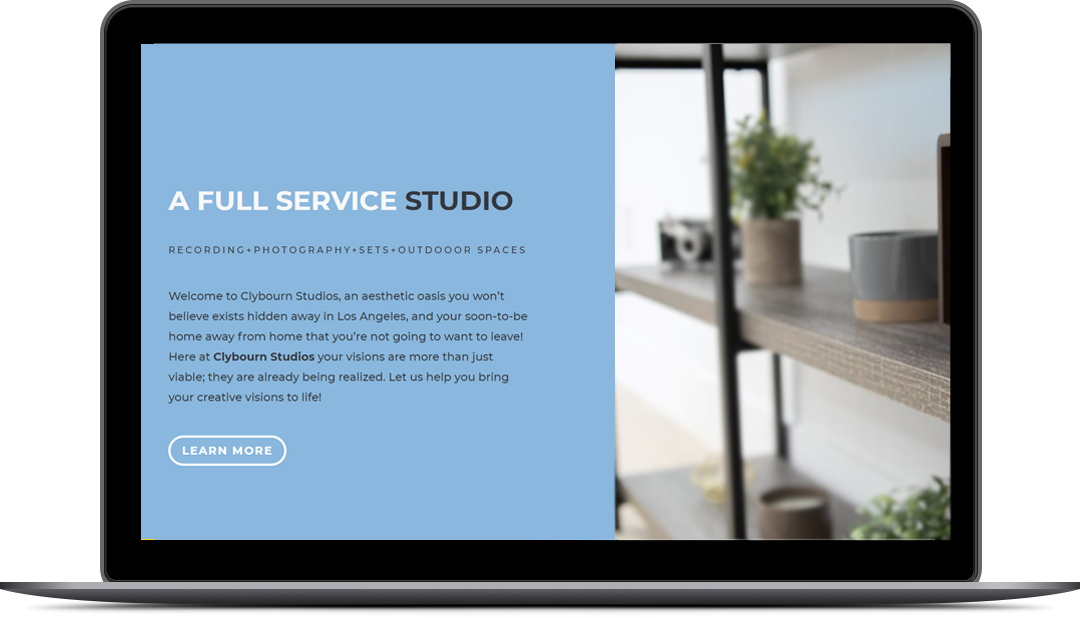 LIVESTREAM EQUIPMENT SUMMARY:
Custom-Made Desk
Barefoot Speakers
Apollo Interface
KOMPLETE KONTROL S88 MKII
MASCHINE MK3
ProTools
Auto tune capabilities
Komplete13
Izotope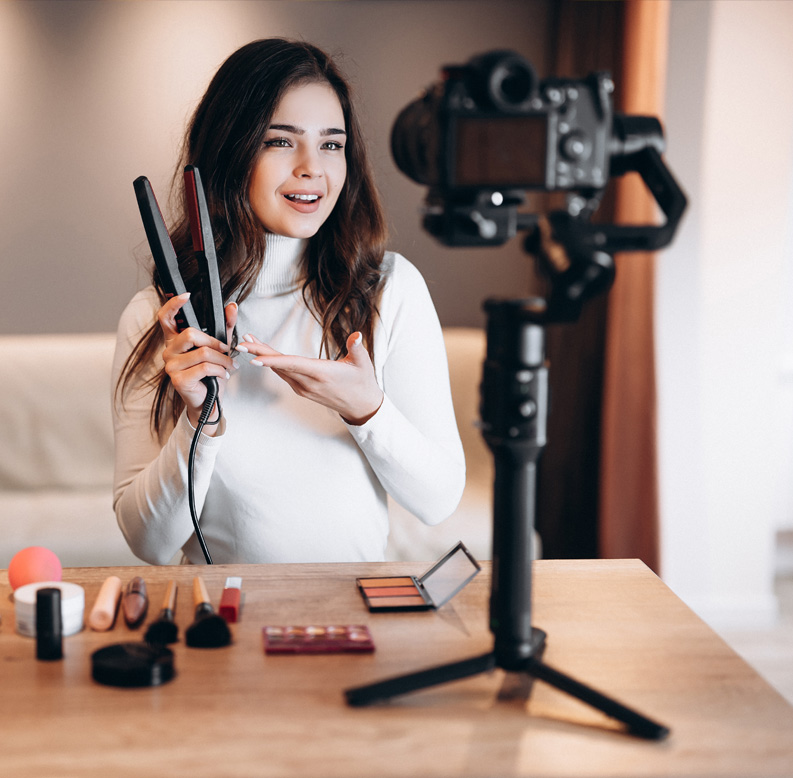 A LOS ANGELES LIVESTREAM SPACE LIKE NONE OTHER
We are a private, gated property with plenty of available parking right outside the doors of each studio. At Clybourn Studios your privacy is of the utmost importance to us and is one of the main reasons why we've designed parking to be easily accessible.
Not only do our studios have what you'll need to deliver your content to your audience, we also have ample space including our holding room if you have friends, colleagues, a marketing, PR or advertising team, we can give them a room or space to sit in while they're watching your live stream. In our main studio we also have a kitchen that is perfect for snacks and craft services during your event. Our main studio was designed with production in mind so we've made sure our air conditioning and heating system is as quiet as possible so you don't have to turn it off during your live stream!
Most production teams only focus on doing the live streaming, we focus on creating a professional live streaming studio where our clients' quality of communication with their audience is just as important to us as it is to them. Let us know your budget, let us know your idea and but most importantly let us help you bring your live streaming project to life!
Need recording studio space, a photography studio or an outdoor space…we do that too!