RECORDING+PHOTOGRAPHY+SETS+OUTDOOOR SPACES
Welcome to Clybourn Studios, an aesthetic oasis you won't believe exists hidden away in Los Angeles, and your soon-to-be home away from home that you're not going to want to leave! Here at Clybourn Studios your visions are more than just viable; they are already being realized. Let us help you bring your creative visions to life!
WHY CHOOSE CLYBOURN STUDIOS?
We will also provide your creative aptitude the ability to build custom sets, utilize our massive five-acre lot for all its potential, and use either of  two on-property houses for your project—and did we mention plenty of parking! Allow your imagination to run wild here at Clybourn Studios.
At Clybourn Studios we truly enjoy collaborating with each of our clients specifically in order to meet their every individual need. In order to do so we offer the use of indoor, studio, and outdoor space and equipment; we also offer our thorough industry experience through our crew, talent, and specialize equipment all available to help bring your vision to life! 
Whether you are looking for an open photography studio, recording studio rental space, interior or exterior space to shoot your next fashion campaign, product commercial or talent content, we have everything you need from a studio and film location. We make filming in Los Angeles a no hassle experience for you and your crew.
If your needs call for a music studio or project studio to record your next "Billboard" music album, single, writing camps, EP, or voiceover project—or if you want to host a corporate or personal event at a unique place teaming with possibility—let your imagination come to life here at our
beautiful Clybourn Studios!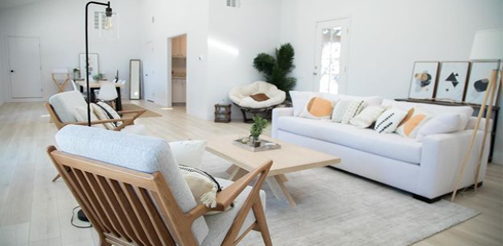 Beautiful Studio Space
Our 1,500 square foot photography space was meticulously designed by industry professionals to be as equipped and flexible as possible in order to cater to the specific needs of each and every individual client Clybourn hosts and to ensure complete satisfaction.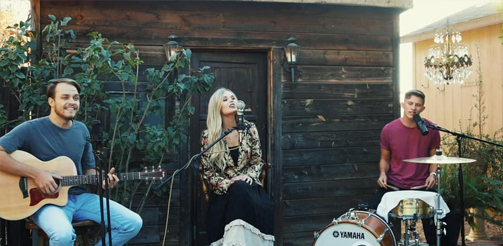 Endless Outdoor Environments
The property at Clybourn Studios was originally designed by a celebrity photographer to be as versatile as conceivable to meet industry needs. As you will see across the five acres of space here, the possibilities are truly endless. At Clybourn want your creative vision to take the driver's seat.
Latest Work at
Clybourn Studios
Let's Start Something new

Say Hello!
We provide equipment, space and crew for all of your photography and video needs!